"I had been thinking a lot about the challenges and rewards of being fully present in the different aspects of one's life.  After seeing 'Revolution in the Making: Abstract Sculpture by Women, 1947-2016', the inaugural show at Hauser & Wirth in Los Angeles and hearing the curators speak about all the other artists they could have included, I had a simple idea- let's gather and photograph all these artists who were not in the show. This event was an opportunity to take a snapshot of all the women and non-binary identifying working artists in the LA contemporary art community.  It was an opportunity for us to capture a moment where we stood together with each other in all of our diversity." 
-Kim Schoenstadt, August, 2016
Now Be Here began in 2016 at the Hauser & Wirth gallery in Los Angeles, where over 700 women, women-identifying and non-binary artists gathered together. The resulting group photograph immediately went viral. The project traveled to the Brooklyn Museum and Perez Art Museum in Miami and then to the National Museum of Women in the Arts in Washington, D.C.. 
In July of 2020, the project launched its revised website. This is a free visual artist directory for international and national women and non-binary artists as well as an archive documenting past events and programs. Additionally, it has an artist resource section with toolkits for empowering women and non-binary artists for the success and longevity of their practices. We now have nearly 800 artists in the directory.
This website's purpose is to be a connection point with a community of artists, an archive of the photographs and events, and provide a resource for artists. If you have questions about the artist's work, I encourage you to reach out and connect with them directly through the link they provided on the individual artist pages. I can tell you, I love these emails, they make my day! Now Be Here is a fiscally sponsored Non-Profit through Fulcrum Arts. We do not charge artists for this project and are sustained by people who believe in supporting women and non-binary artists.  To make a donation please visit the
SUPPORT
page.
On August 28, 2016, in the courtyard of Hauser Wirth & Schimmel in Los Angeles over 700 women and non-binary artists gathered and the resulting group photograph immediately went viral. To achieve this I collaborated with curator Aandrea Stang and photographers Isabel Avila and Carrie Yury, Ruben Diaz was our photo sponsor.  The project traveled to the Brooklyn Museum in Brooklyn, New York where Shinique Smith was the local artist collaborator, Paola Kudacki was the photographer and Carmen Hermo was our curator, and Perez Art Museum in Miami, Florida where Jane Heart was the local artist collaborator, Gesi Schilling was the photographer,  and Diana Nawi and Sarah Michelle Rupert were the curators.
The following year the project was realized at the National Museum of Women in the Arts in Washington, D.C. with linn meyers as the local artist collaborator, Kim Johnson was the photographer and Melani Douglass was the curator, the event included artists from the DC/MD/VA areas. This iteration of the project expanded to include "Now Be Here: Now Let's Talk," a series of 17 programs and an Artist Resource Fair comprised of 21 non-profit organizations serving artists and their practices. All of this was made available to the artists in a casual reception setting, allowing them to easily get to know their support networks and connect with one another.
Following the first "Now Let's Talk" event, project organizer Kim Schoenstadt circulated a survey to the LA artist pool gauging interest in continuing education and community conversation support and a website upgrade. Generating a 55% response rate, there was a clear need voiced for this kind of support of the creative community. Now Be Here established non-profit status in the summer of 2019. With Fulcrum Arts operating as fiscal sponsor. The first action was to respond to feedback about the usability of the website and redo the project website to shift it from passive support of listing the artists to become an interactive directory to promote this pool of artists. The website also will host lists of resources artists to help their practices thrive. The website does not charge the artists to promote their work and is funded entirely through donations. The momentum was continuing with planned reunions in Washington, D.C. at the National Gallery of Art and in Los Angeles at UCLA both of which are currently being rescheduled due to COVID-19.
This project is a collective effort and is made possible through collaboration. The project, events, and directory are open to women and non-binary artists and do not and shall not discriminate on the basis of race, color, religion (creed), gender expression, age, national origin (ancestry), disability, marital status, sexual orientation, or military status, in any of its activities or operations.  
Below are the bios of all the artists, curators and photographers who made the events possible. Thank you again for supporting and realizing the project.
Please note that these numbers only represent a fraction of the artists living and working in these areas. 
Now Be Here #1, LA
Hauser Wirth & Schimmel, Los Angeles, CA
893 artists RSVP'd
733 artists were able to attend
Now Be Here #2, NY
Brooklyn Museum, Brooklyn, NY
965 artists RSVP's
578 artists were able to attend
Now Be Here #3, South Florida, Miami
Pérez Art Museum, Miami, FL with The Girls' Club
633 artists RSVP'd
303 artists were able to attend
Now Be Here #4, DC/MD/VA
National Museum of Women in the Arts, Washington, D.C.
600 artists RSVP'd
465 artists were able to attend
August 28, 2016:
Now Be Here #1, LA
Hauser Wirth & Schimmel, Los Angeles, CA
893 artists RSVP'd
733 artists were able to attend
October 23, 2016:
Now Be Here #2, NY
Brooklyn Museum, Brooklyn, NY
965 artists RSVP's
578 artists were able to attend
December 10, 2016:
Now Be Here #3, South Florida, Miami
Pérez Art Museum, Miami, FL with The Girls' Club
633 artists RSVP'd
303 artists were able to attend
October 25, 2017: 
Now Be Here #4, DC/MD/VA
National Museum of Women in the Arts, Washington, D.C.
600 artists RSVP'd
465 artists were able to attend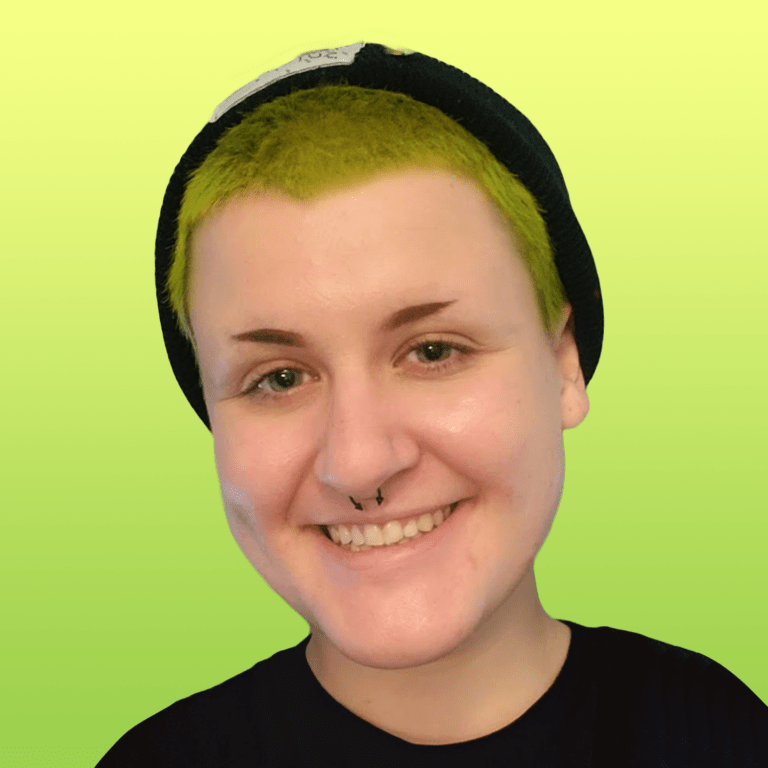 ArtCenter College curatorial Intern 2019 
ArtCenter College of Design in Pasadena. Their work often links queer identities to plant life through visual media and interactive installations. Past exhibitions have included a transgender resources guide and queer clothing swap to help galleries better serve local LGBTQ+ communities. Most recently, Julia has been using collage to juxtapose garbage with formal painting techniques and YouTube videos. When they aren't collaging trash, Julia works as a curator and podcast host.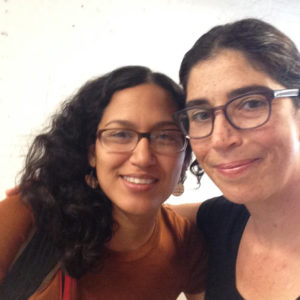 Isabel Avila was born in East Los Angeles in 1979 and is currently based in Pasadena, California. She received her B.F.A. in Photography and Imaging at Art Center College of Design in 2005 and was a photography instructor for several years at her alma mater, Los Angeles County High School for the Arts. She currently works freelance in photography and video while pursuing personal projects. Local exhibitions have been at Compact Space Gallery, The Hive Gallery and Studios, M.J.Higgins Fine Arts, and Art Center College of Design. She has been awarded First Grand Prize for the David A Dechman Photography Award, a Grant from the Richard & Jean Coyne Family Foundation, and an Art Center Grant.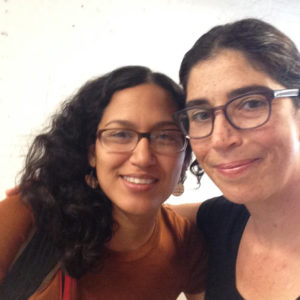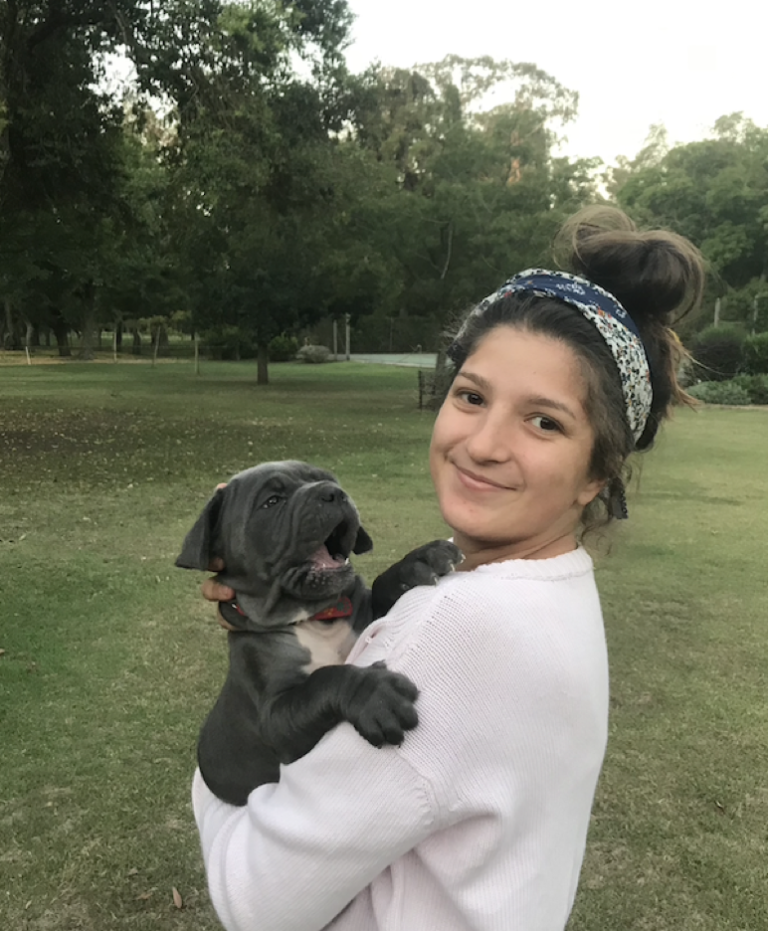 Pitzer College Curatorial Intern
Uma Basu was born in Buenos Aires, Argentina and currently resides in Burlington, Vermont. She is an undergraduate student at Pitzer college majoring in Environmental Analysis: Sustainability & the Built Environment. Uma is passionate about the intersections between nature and the arts and hopes to pursue a career that blends both fields together.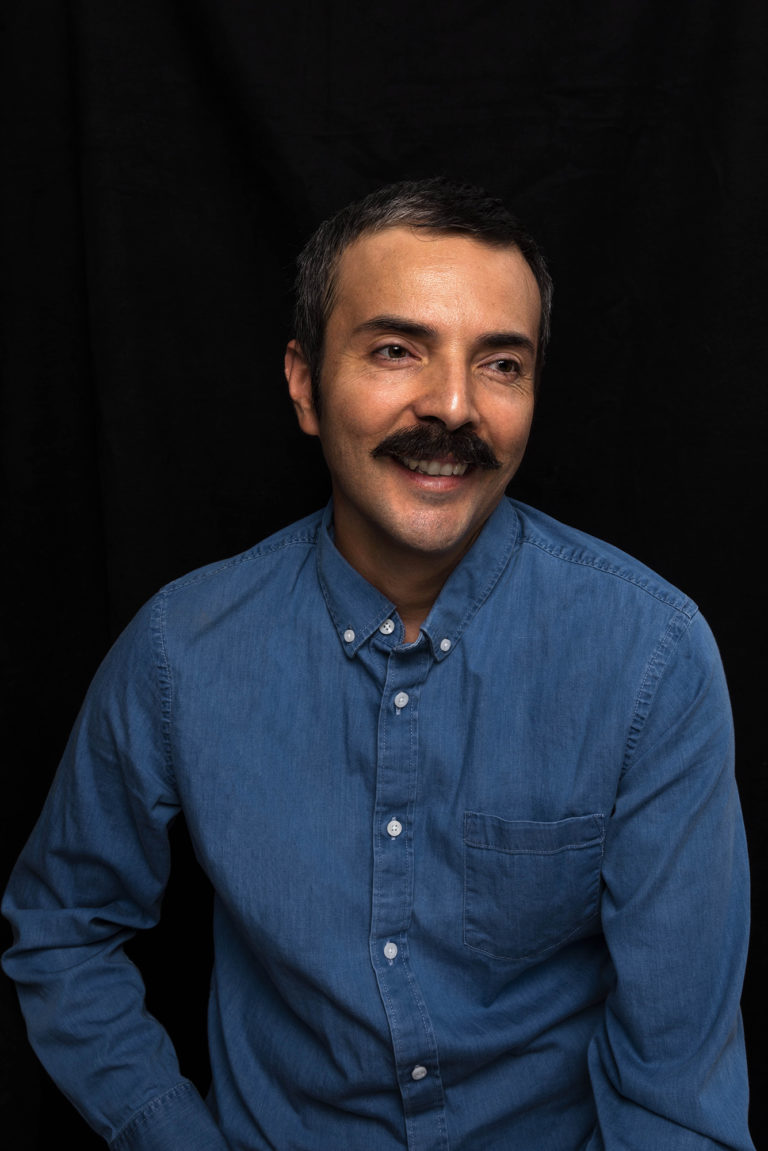 Los Angeles Photo Sponsor
Ruben Diaz  is a southern california native and has lived in Los Angeles for over 16 years. He earned his undergraduate degree in Photography at Cal Poly, San Luis Obispo. His many years in film and tv production give him the experience and knowhow to take on any project. In 2012 he officially launched Ping Pong Paw, specializing in Art Documentation. He is right at home immersing himself in the creative collaboration between art and artist.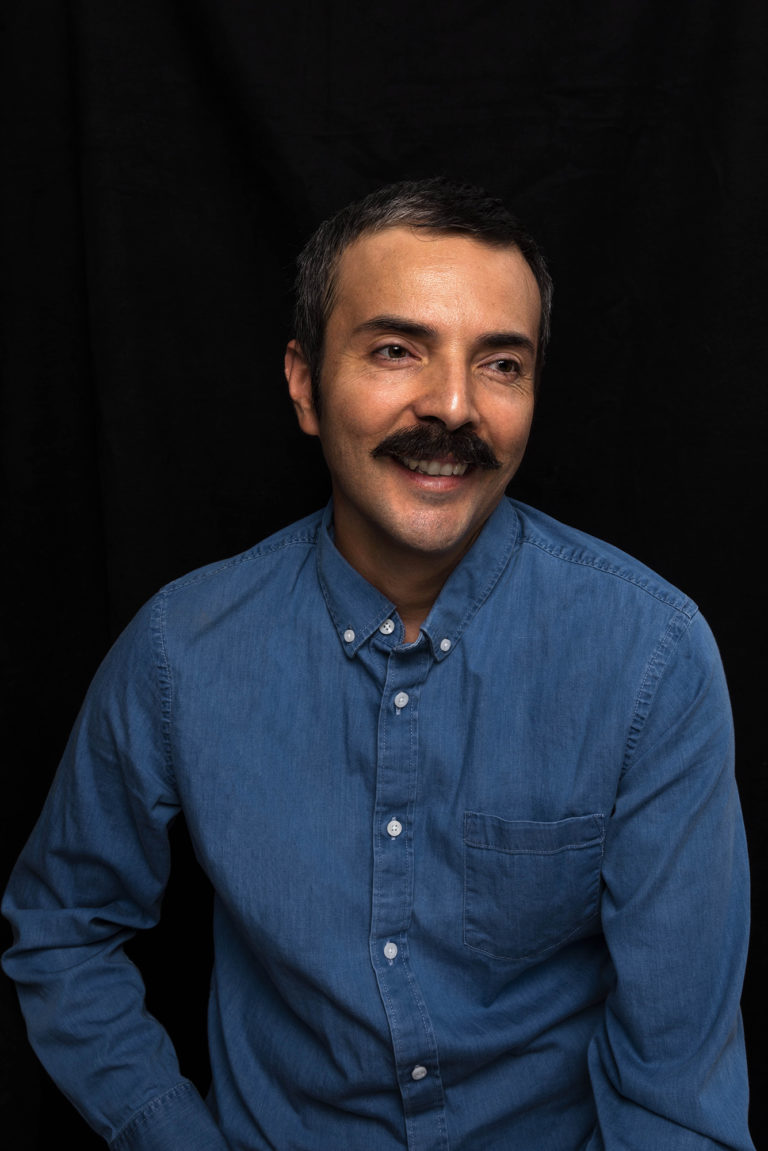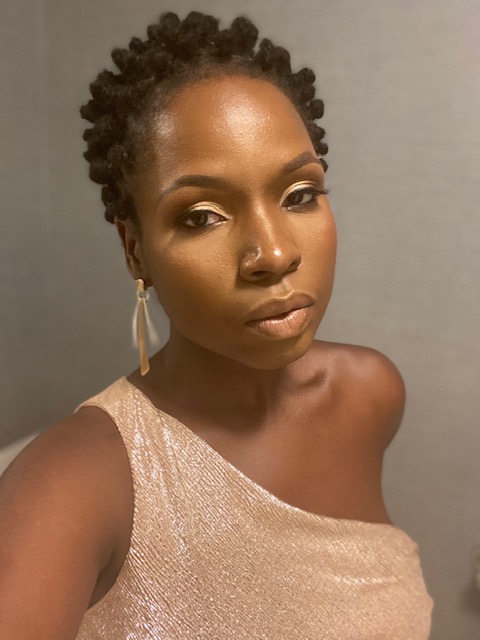 Melani Douglass is an artist, educator, advocate for social change and self-proclaimed lifelong learner. Her latest work of group art is the National Museum of Women in the Arts' FRESH TALK series for which her role is to connect women's issues on both the national and international levels. The series, which serves as the signature program of the museum's Women's, Arts and Social Change initiative, features engaging community conversations on art and activism and gives audiences a chance to directly engage with featured artists.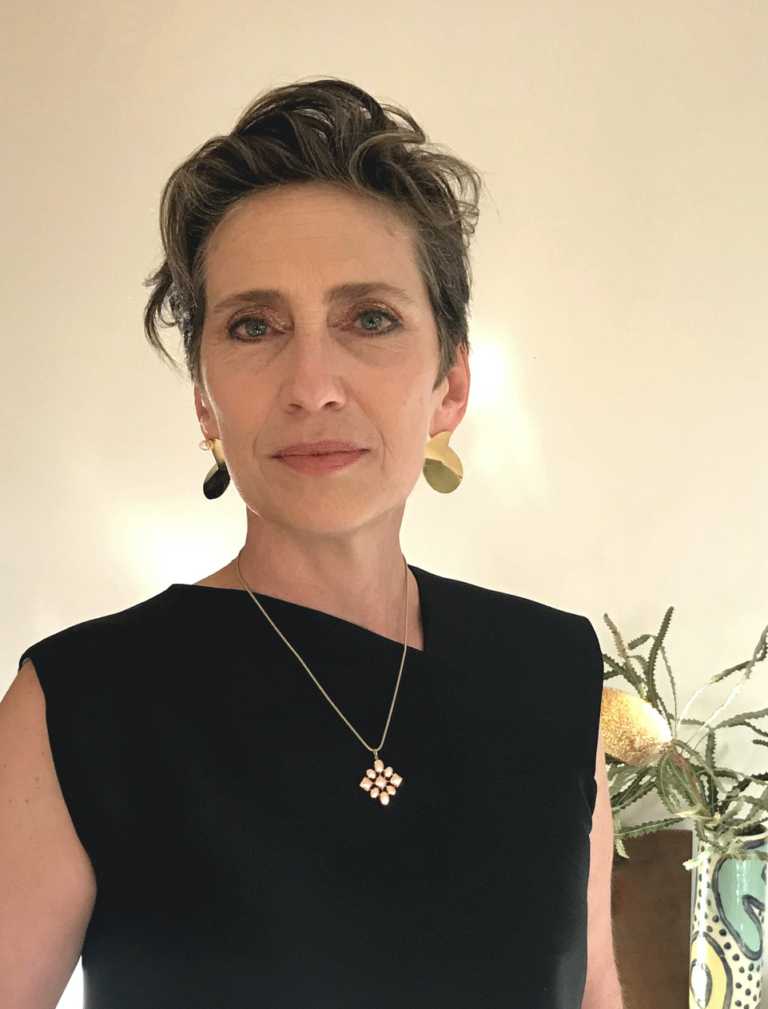 Jessica Fleischmann is founder and creative director of Still Room Studio, a graphic design practice in Los Angeles that specializes in socially engaged cultural work. Clients include architects, artists, art schools, civic and cultural organizations, galleries, museums, publishers and restaurants throughout LA and beyond. She is on the board of LACE (Los Angeles Contemporary Exhibitions) since 2019 and was on the board of the LA Forum for Architecture from 2013 through 2018. Her work has been recognized by multiple design awards and published in several books on graphic design and typography. Before establishing Still Room, Jessica was Art Director of Western Interiors and Design magazine and design associate at Lorraine Wild Design (now Green Dragon Office). She received an MFA in Graphic Design from CalArts after obtaining two liberal arts degrees and working in non-profit arts management, as a chef, and as an art instructor. She has taught graphic design and typography at Otis College of Art and Design, USC, and SCIArc.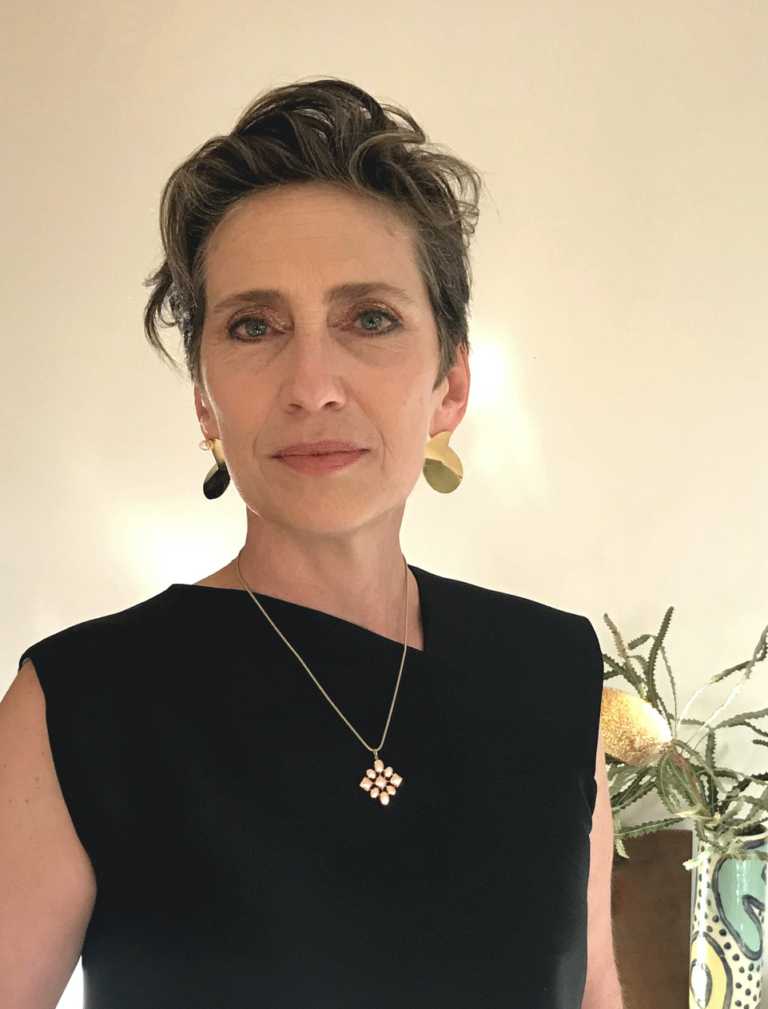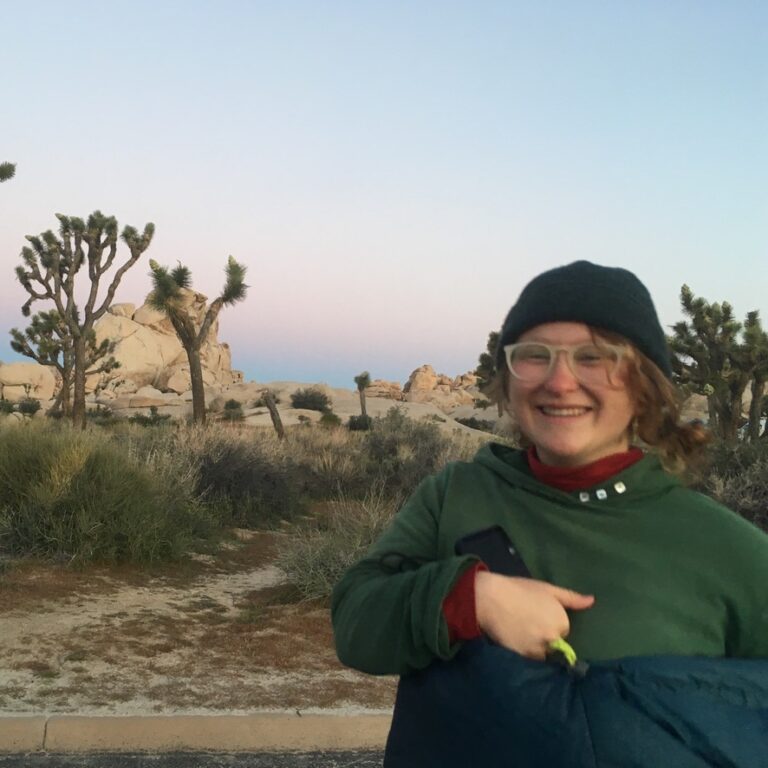 Pitzer College Curatorial Intern 
Julia Fradkin grew up in the Pacific Northwest on Bainbridge Island, outside of Seattle.  Currently, she is a senior at Pitzer College majoring in Media Studies and Social Justice. Julia first explored the art world through her own photography, especially concert photography which merged two of her passions — art and music. She discovered a love for connecting people through the shared experience of various art mediums including curating and promoting concerts, music festivals, one act plays, and most recently a multi-generational political reading list and discussion group. Julia loves connecting people through art to promote positive social change.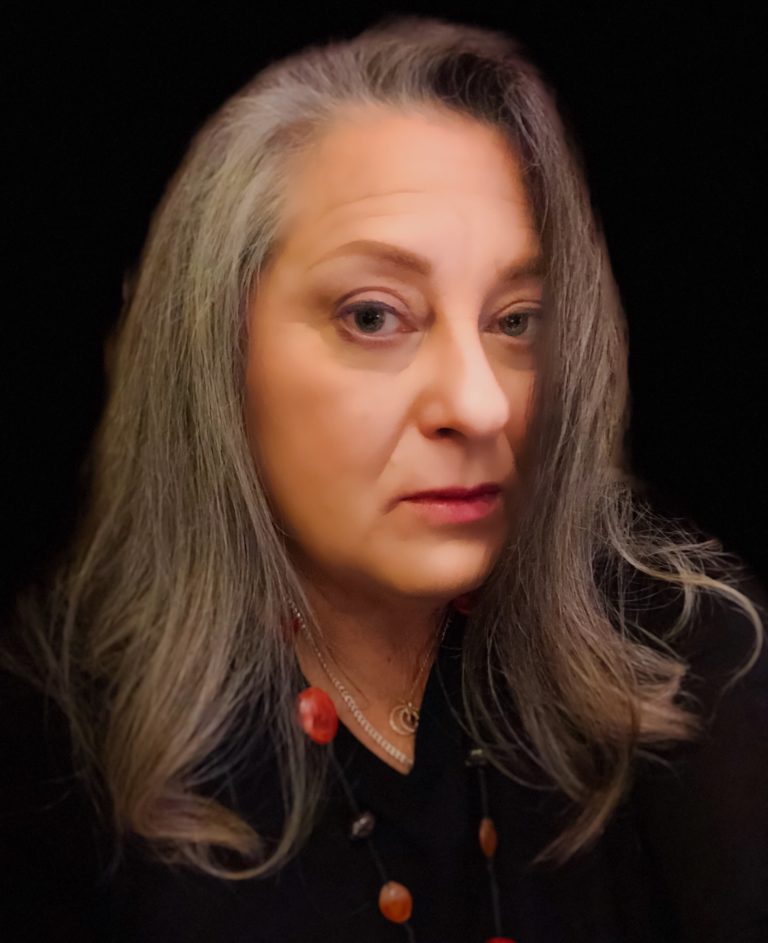 Local Artist Collaborator Miami
Working under the under the alias TJ Ahearn, (an anagram of her name), Hart has been a working artist, making collages that have been exhibited and collected internationally. She attended the School of Visual Arts in New York as well as both the University of Miami BFA Program and Miami Dade Fine Arts Program. From 2006 until 2015, she held the position as Curator of Exhibitions at The Art and Culture Center of Hollywood, an acclaimed non-profit institution which focuses on contemporary visual art. During her tenure at the Center, Hart curated over 100 exhibitions, and also created the John L. and James S. Knight Foundation award-winning lecture series "Hot Topics," and numerous other special projects. Her 2015 curated exhibition of Wayne White's art work won the Center's first NEA grant ever for an exhibit. She has also been an independent curator, notably organizing the large scale exhibition "100+ Degrees In The Shade: A Survey of South Florida Art," which included over 150 artists working in all mediums, with an accompanying book. In 2019 Hart relocated to New York, where she continues her pursuits.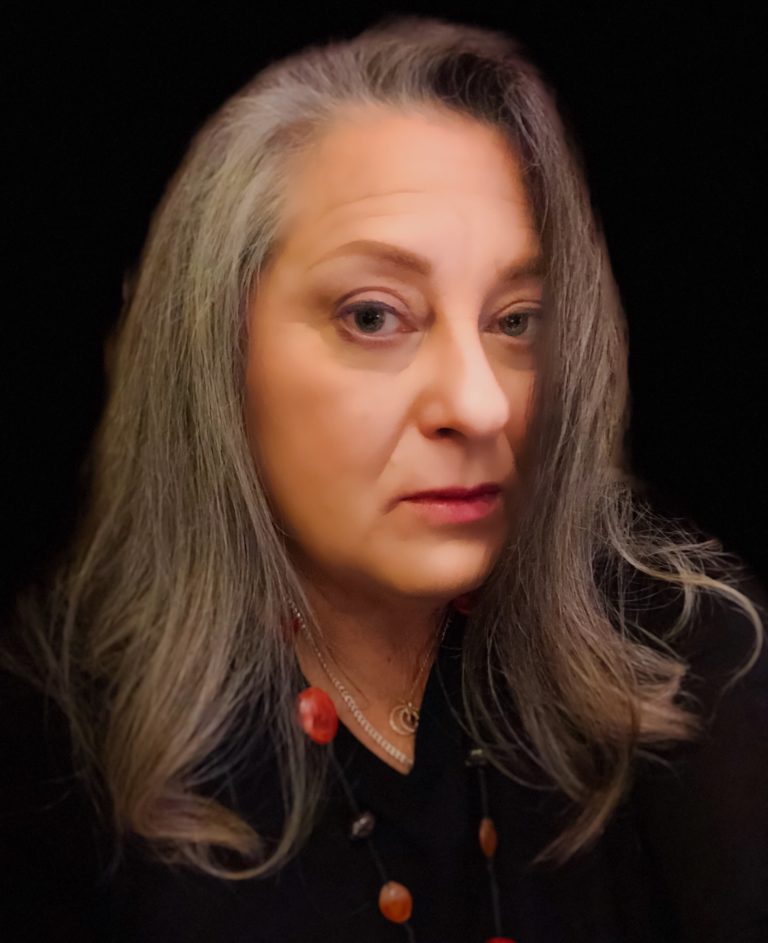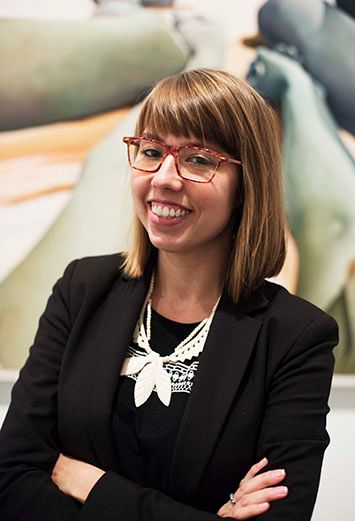 Carmen Hermo is the Associate Curator for the Brooklyn Museum's Elizabeth A. Sackler Center for Feminist Art. She curated Roots of "The Dinner Party": History in the Making, formed part of the Nobody Promised You Tomorrow: Art 50 Years After Stonewall curatorial collective, and co-organized Radical Women: Latin American Art, 1960–1985 and Half the Picture: A Feminist Look at the Collection, among other exhibitions. Previously, Carmen was Assistant Curator for Collections at the Guggenheim Museum. Carmen received her B.A. in Art History and English from the University of Richmond and her M.A. in Art History from Hunter College. She lives in Jersey City.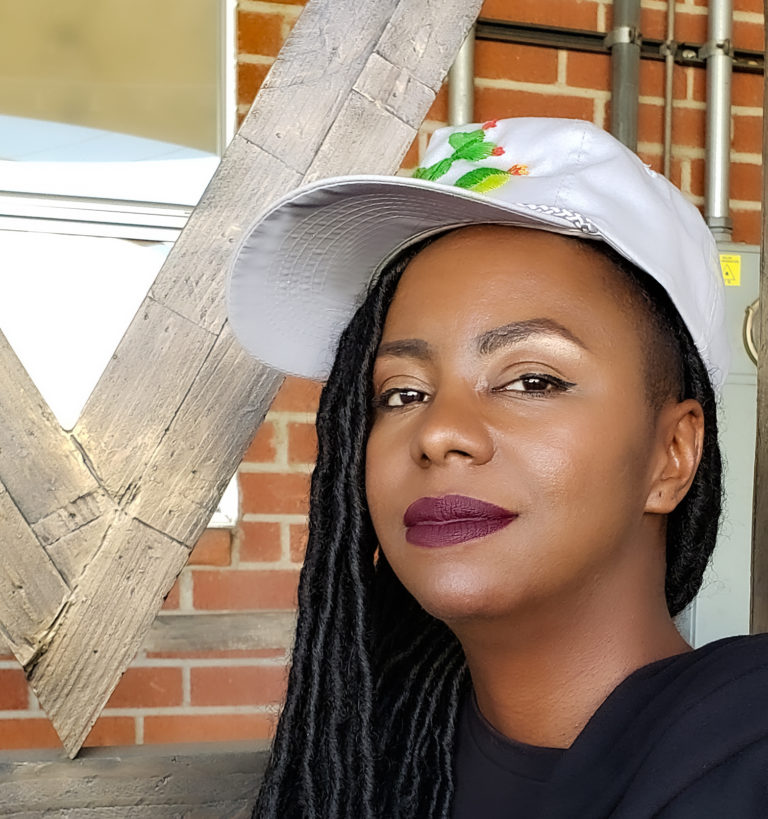 Collaborator For Future Los Angeles Reunion, Artist Resource Fair, Development Team For Artist Infrastructure Initiative
Cole M James is an interdisciplinary artist.  Her work uses both figurative and abstract images, sound and scent to amplify the subtle ways perception can collapse and expand time. She received an MFA from Claremont Graduate University in Installation & Digital Media and a BA from Cal State San Bernardino in Painting.  She was awarded the Alfred B. Friedman Grant, Walker Parker Artist Fellowship, Mignon Schweitzer Award and is the 2019-20 Carolyn Glasoe Bailey Foundation Artist in Residence.  Her work has been exhibited in New York, Miami, Korea, and throughout Los Angeles.   James creates objects and community engagement workshops centered on empathy and civic engagement.   She has worked as a community collaborative partner with organizations such as Justice LA, artworx LA, Liberated Arts Collective, Los Angeles Nomadic Division, Project 51, Hammer Museum, LACMA, California African American Museum , Museum of Contemporary Art San Diego and Michelada Think Tank.  James is Assistant Professor at Otis College of Art & Design and lives in Los Angeles CA.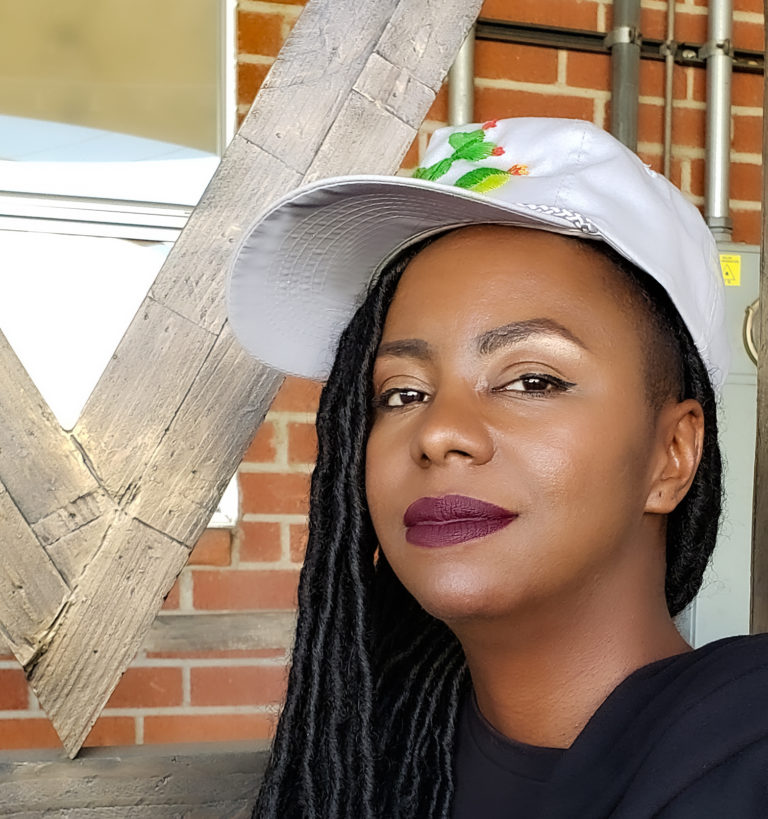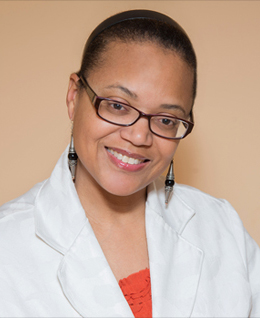 Kim Johnson lives in Washington D.C and has been a professional photographer for over twenty years. She is the Lead photographer and Creative Director of Urban Oasis Studio where she fuses soul with an unbridled flow of creativity, enhancing the conceptual process as well as the finished product. Our ultimate goal is to serve you, the client, and to utilize the magic of photography to convert each significant life moment into indelible photographic images.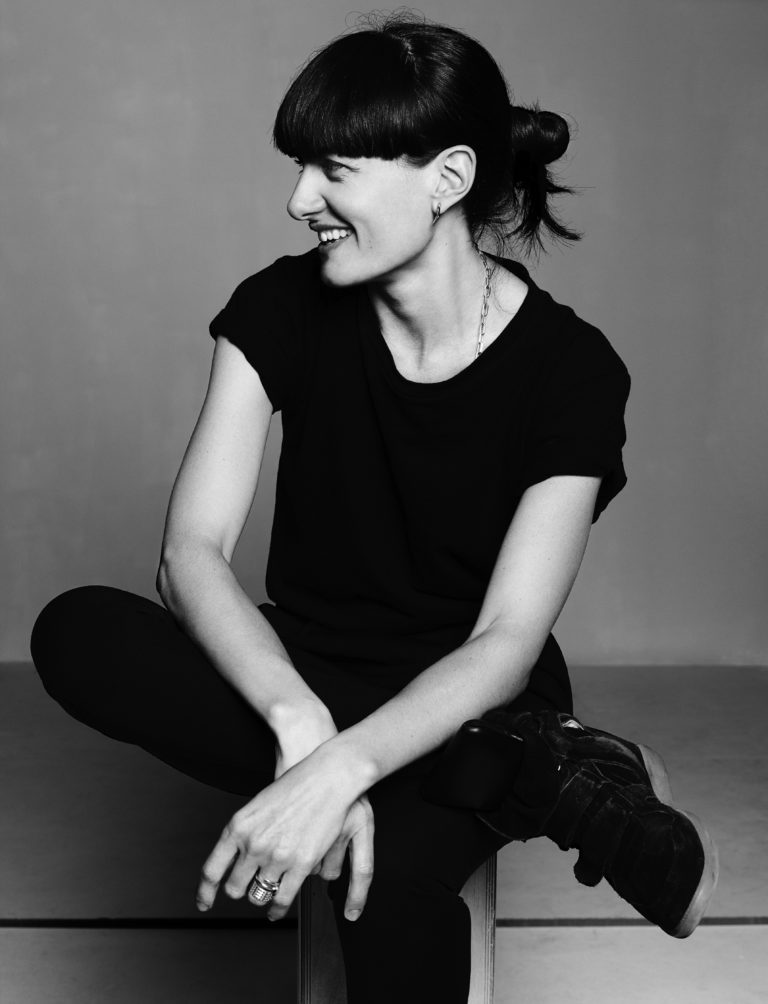 Paola Kudacki was born in Buenos Aires, Argentina. She graduated as a Graphic Designer at Panamericana of Art and Design in Buenos Aires. Her career has been diverse, from Ballet Dancer to Styling and Art Direction. Since an early age painting and drawing were her passion and her way of expression – an output for her imagination and creativity. All of these prepared her for her ultimate profession as a Photographer and Director. Paola's works can be found in publications such as ELLE US, GQ US, Vogue Nippon, Vogue Spain, Harper's Bazaar, i-D Magazine, PAPER,Numero, Hercules, Purple, Beauty Papers, 25 Magazine, Office Magazine, Paper Magazine, ESPN Magazine and TIME.  Most recently Paola has been directing exclusive videos for a multitude of clients – including Cover Girl, Pantene, L'Oreal, Pepsi, The Metropolitan Opera, 25 Magazine, in addition to collaborating with many of todays most influential talents, musicians and artists, such as Beyonce, Lady Gaga and Kendrick Lamar.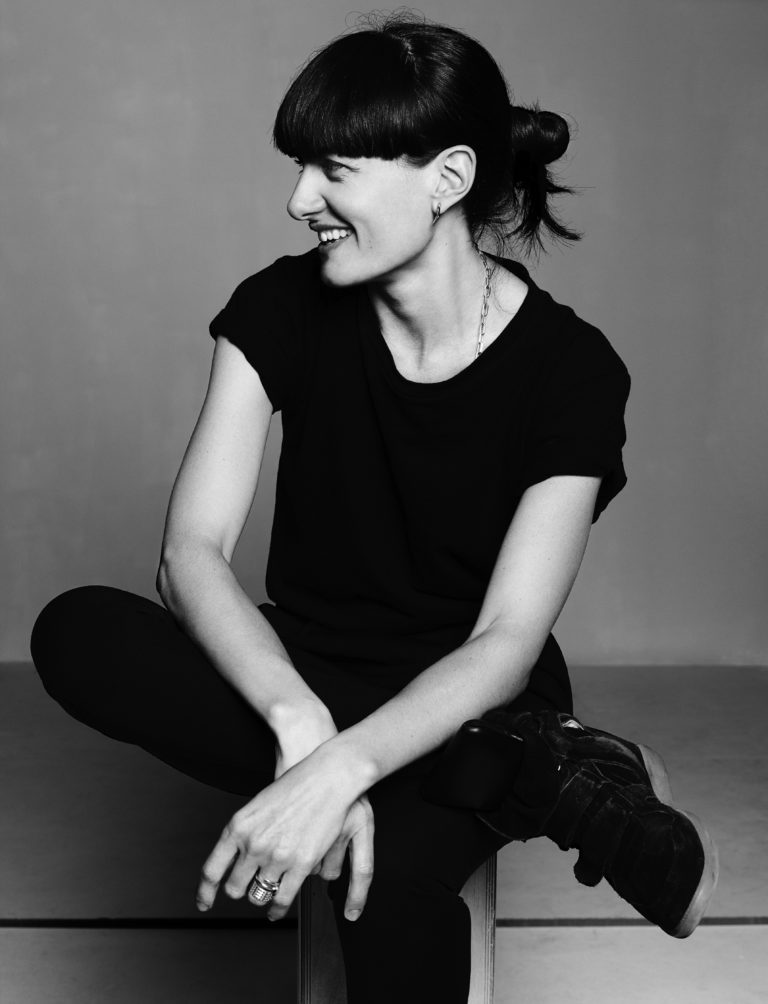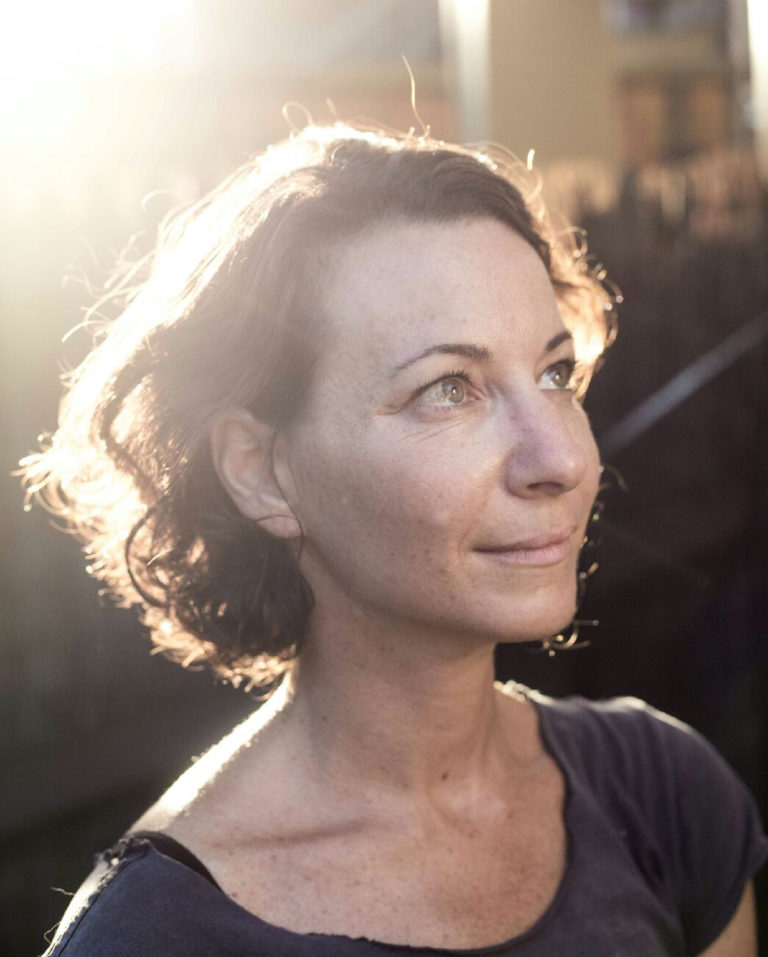 Local artist collaborator DC/MD/VA
Time is central to the work of Washington DC-based artist linn meyers, whose practice revolves around drawing and painting. Each dense and intricate painting, drawing, or site-specific work, is the result of a process by which meyers lays down consecutive marks into largely organic forms, creating rhythmic repetitive patterns. Each stroke becomes the record of a physical movement, and the inevitable inconsistencies and imperfections of the body as it moves through time and space become integral to the final composition. linn meyers's works have been shown in public and private venues, including: The Hirshhorn Museum and Sculpture Garden, Washington, DC, The Hammer Museum, Los Angeles, CA, The Phillips Collection, Washington, DC, The Tokyo Metropolitan Museum of Art, Tokyo, Japan, The Drawing Center, NYC, The National Museum of Women in the Arts, Washington, DC, Sandra Gering Inc, NYC, Morgan Lehman, NYC, Margaret Thatcher Projects, New York City, G Fine Art, Washington, DC, and ParisConcret, Paris, France, among others.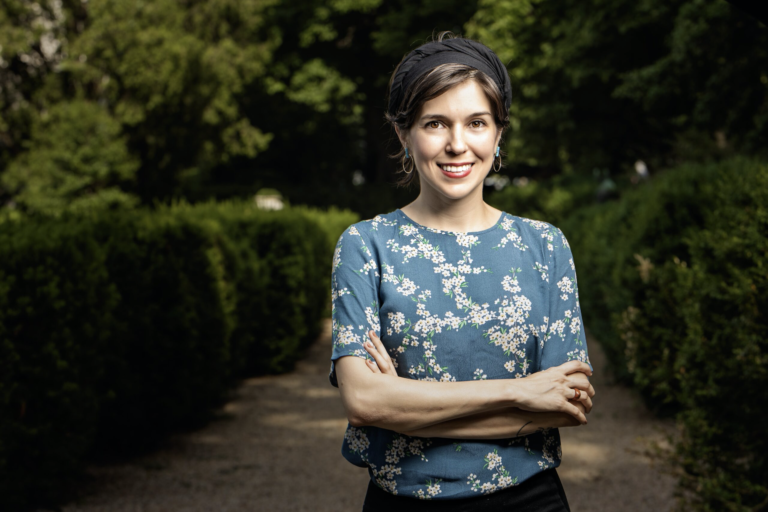 University of Maryland Curatorial Intern, Primary Organizer of the guest Curator Initative
Patricia Ortega-Miranda was born and raised in Havana, Cuba and is currently a Ph.D. student in the Department of Art History & Archeology at the University of Maryland, College Park. She earned her Master's degree in Art History from the University of Texas at Austin, where she wrote her thesis about the documentary work of Nicolás Guillén Landrián. She has held fellowships from important institutions such as the Blanton Museum of Art in Austin, Texas; the International Center for the Arts of the Americas at the Museum of Fine Arts, Houston, and the National Portrait Gallery in Washington, DC. She is currently Registrar and Curatorial Assistant at the University of Maryland Art Gallery.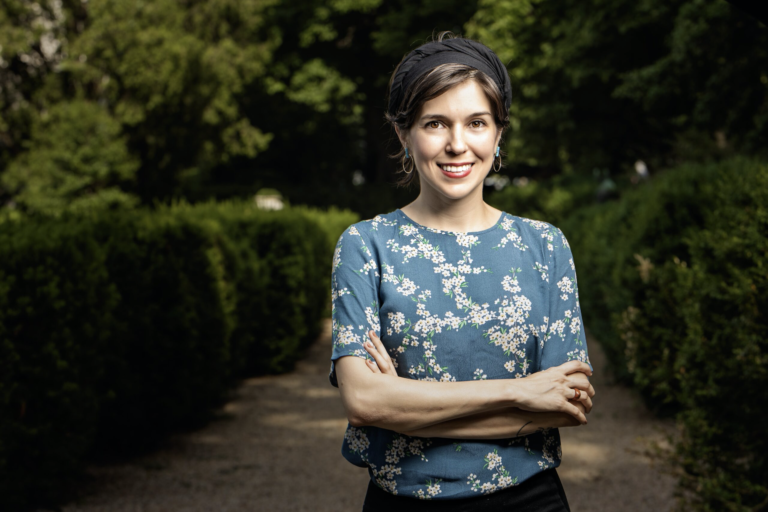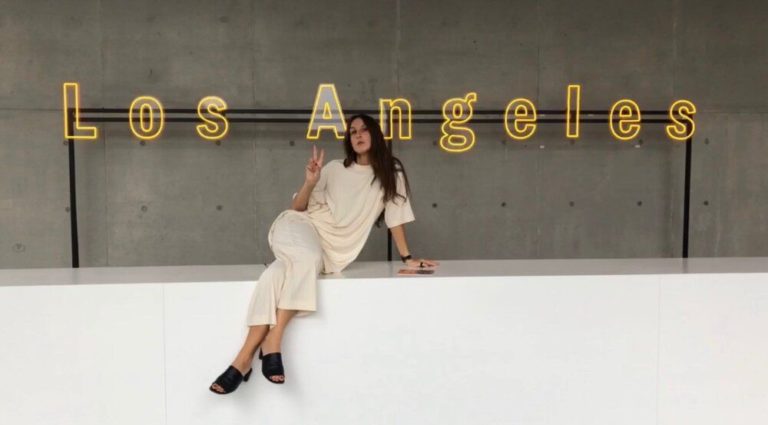 Curator For Miami/South Florida
Diana Nawi
 is an independent curator based in Los Angeles. Recent projects include 
Michael Rakowitz: Dispute Between the Tamarisk and the Date Palm
 at REDCAT, Los Angeles, and 
Mark Bradford: Los Angeles
 at the Long Museum, Shanghai. She previously served as Associate Curator at Pérez Art Museum Miami (PAMM) for five years, where she curated major exhibitions and organized newly commissioned projects. Prior to joining PAMM, Nawi worked as an assistant curator on the Abu Dhabi Project of the Solomon R. Guggenheim Foundation and served as a fellow at the Museum of Contemporary Art Chicago and the Massachusetts Museum of Contemporary Art. She received her BA from the University of California, Los Angeles, and her MA from the Williams College Graduate Program in the History of Art. Nawi will serve as the co-Artist Director (alongside 
Naima J. Keith
) of 
Prospect.5
 in New Orleans in 2020.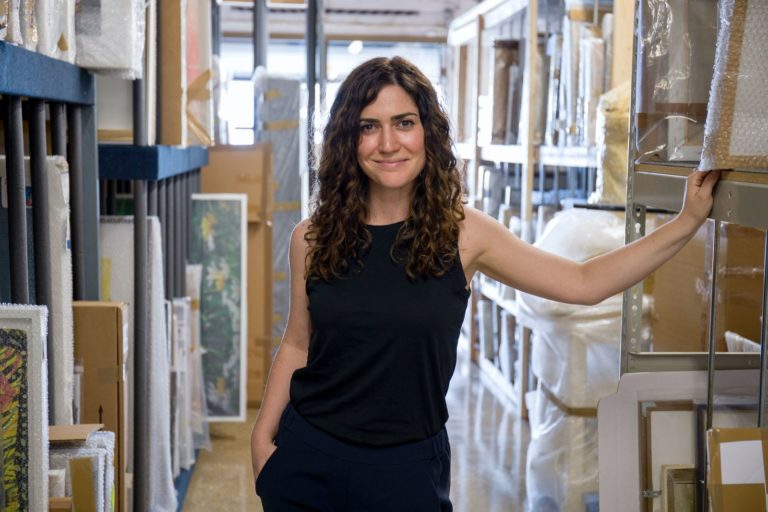 Curator Miami/South Florida
Sarah Michelle Rupert is an artist, educator and cultural producer living and working in Miami, FL. Working with photography, video, collage, drawing and animation, her creative practice revolves around consumer and mass-communication culture and its beautiful, tragic and humorous interactions within contemporary life. As a cultural producer, she works collaboratively with artists and organizations to build innovative and fun projects across artistic disciplines. She is the Director of Collections at Girls' Club, a private collection and nonprofit alternative art space, where she has presented exhibitions, public programs, publications and web projects that focus on contemporary art by women since 2008. Other projects include: Founder of Mixed Use Space and co-founded the Small Press Fair Fort Lauderdale. She received an MA in Visual Arts Administration from New York University and BFA in Creative Photography and Art History from the University of Florida.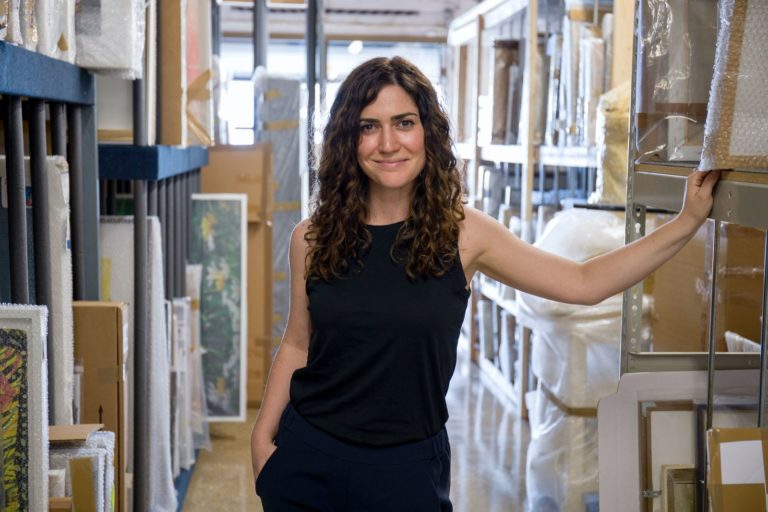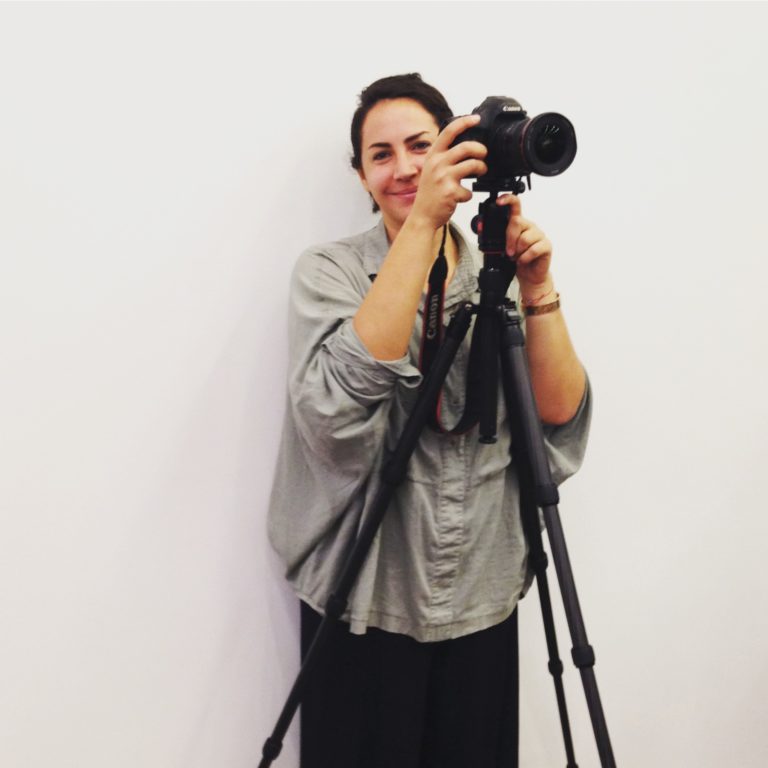 Photographer Miami/South Florida
Gesi Schilling is a Miami-based photographer with a background in photojournalism, Gesi's work has been seen worldwide.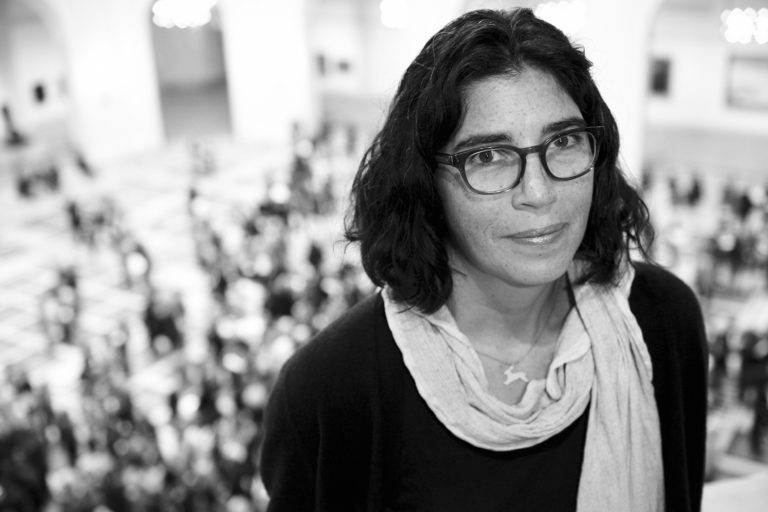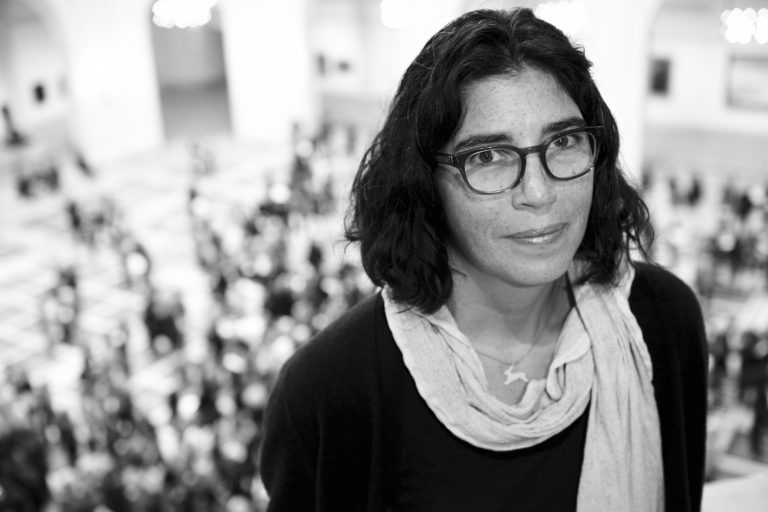 local Artist Los Angeles and originator/ coordinator of Now Be Here
Kim Schoenstadt is a Los Angeles based artist. She is known for projects such as "Now Be Here" which gathered nearly 1,000 women-identifying and non-binary artists in Los Angeles in 2016 for a photograph. The photograph visually showed the world artists that are not always included in exhibitions and collections. In 2020 Now Be Here transitioned into a nonprofit that hosts a visual directory of national and International women-identifying and non-binary artists work and develops opportunities to promote their work to wider audiences. She is also known for large scale wall drawings which weave architecture and sculptural shapes together to make a memory map. Kim's work will also be featured at the Fairview Heights Metro station on the Crenshaw/LAX line in Los Angeles which is set to open later this year.  Born in Chicago with a B.A. from Pitzer College, CA, her selected exhibitions include: Wadsworth Atheneum Museum of Art, Hartford, CT; Van Abbemuseum, Eindhoven, NL; Perez Art Museum, Miami, FL; Santa Monica Museum of Art, CA; Museum of Contemporary Art, Chicago; Prague Biennale; Poland Biennale, Lodz, PL; The Getty Center, Los Angeles; and the Institute of Contemporary Arts, London.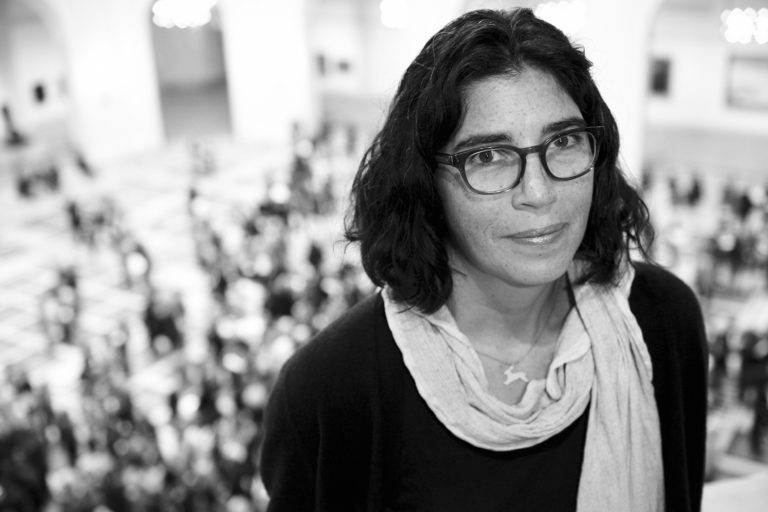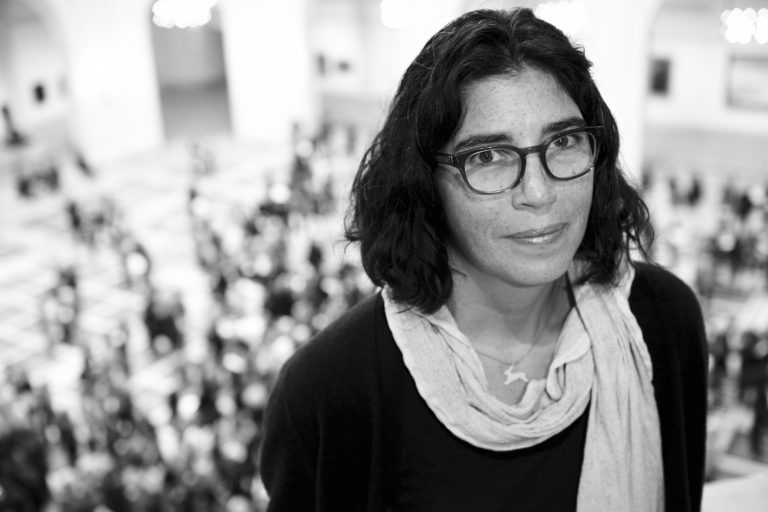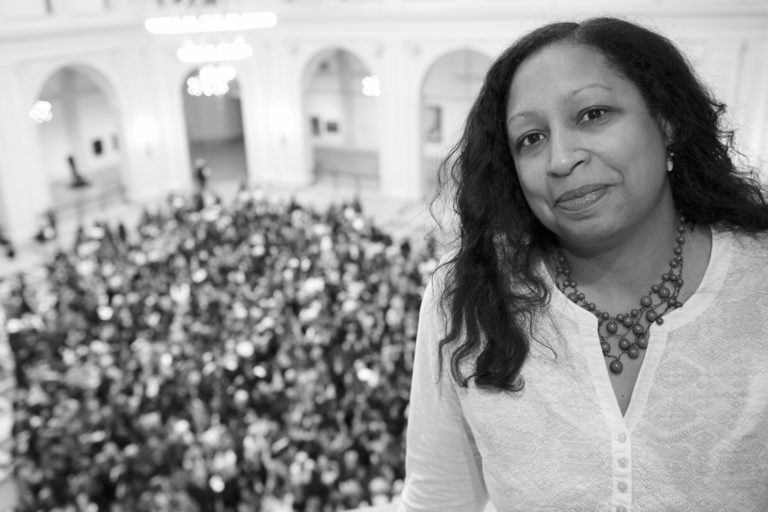 Local Artist Collaborator NY
Shinique Smith is a Los Angeles based painter and sculptor known for her monumental creations of fabric, calligraphy and collage that are inspired by the vast nature of 'things' that we consume and discard, which resonate on a personal and social scale. She has presented over 20 solo exhibitions at institutions such as; Baltimore Museum of Art, California African American Museum, Frist Center, MOCA Jacksonville, LA County Museum of Art and Studio Museum in Harlem. Her exuberant works are featured in many collections including, Brooklyn Museum of Art, Denver Art Museum, Joyner-Giuffrida Collection, Minneapolis Art Institute, Museum of Fine Arts, Boston, Rubell Family Museum and Whitney Museum. Smith has received awards from Joan Mitchell Foundation, the UBS Art Collection Tiffany Foundation and Anonymous Was a Woman among others. Smith earned her BFA and MFA from Maryland Institute College of Art where she was also awarded the Alumni Medal of Honor.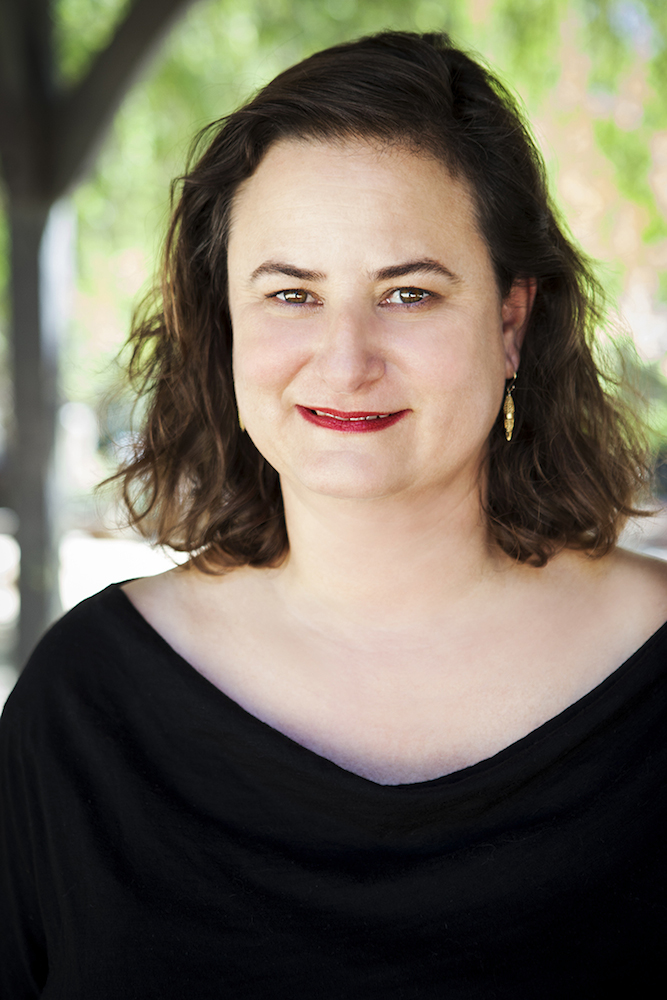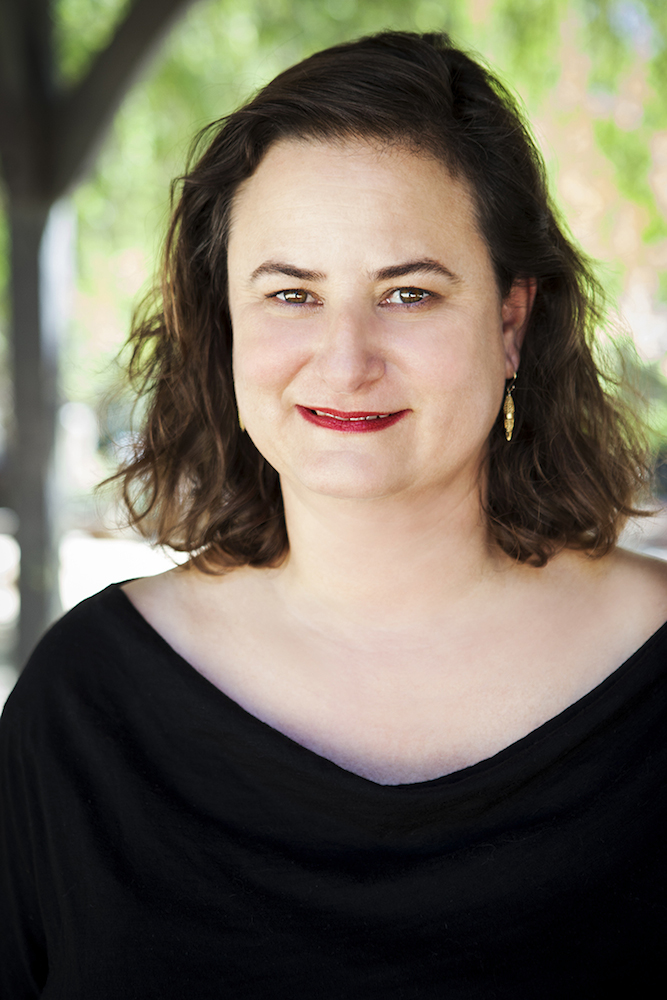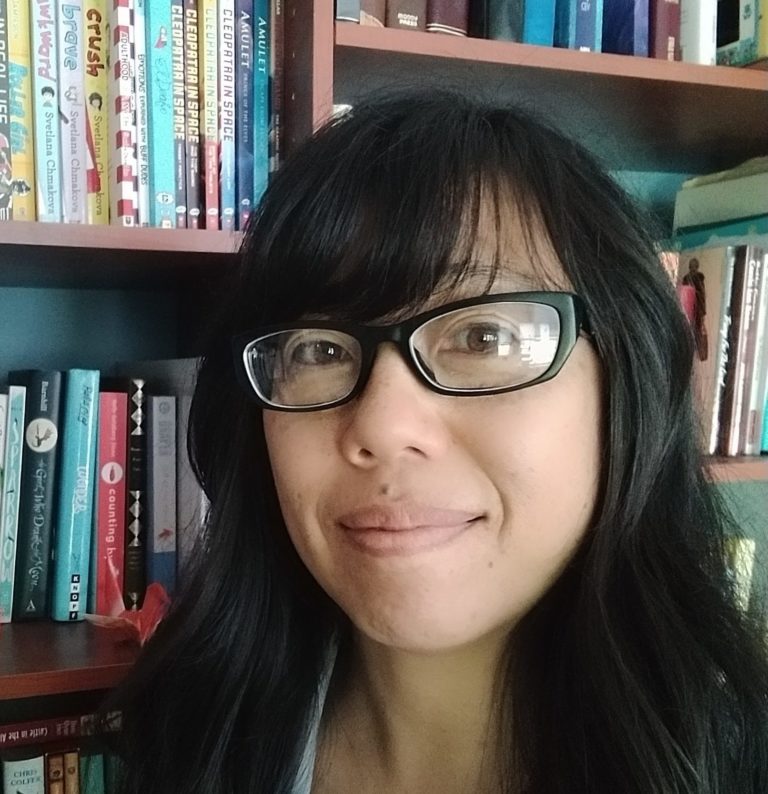 Collaborator For Future Los Angeles Reunion, Artist Resource Fair, and Development Team For Artist Infrastructure Initiative
Since the early '90s, Christina has engaged in the visual and performing arts as an administrator, curator and writer. She has worked with UCLA Live, one of the leading performing arts series in the United States, and served as education associate with the Hammer Museum where she was integral in establishing cultural programs and a series of artist lectures for landmark exhibitions such as Sexual Politics, Black Male and Too Jewish.  Her recent writings include a catalogue essay for artist and archivist Carole Francis Lung titled ART Work: Frau Fiber and the work of ILGWU (2019), a catalogue essay for artist Monique Prieto titled Shoulds and Wants: Needs and Desires (2017) and catalogue essay Perpetually Existing: #edwardweston (2019). Christina was also contributing writer for the artist monograph, Piotr Uklański: Fatal Attraction (2015). She is the program director for ArtCenter DTLA and adjunct faculty in the Humanities and Sciences department at ArtCenter College of Design.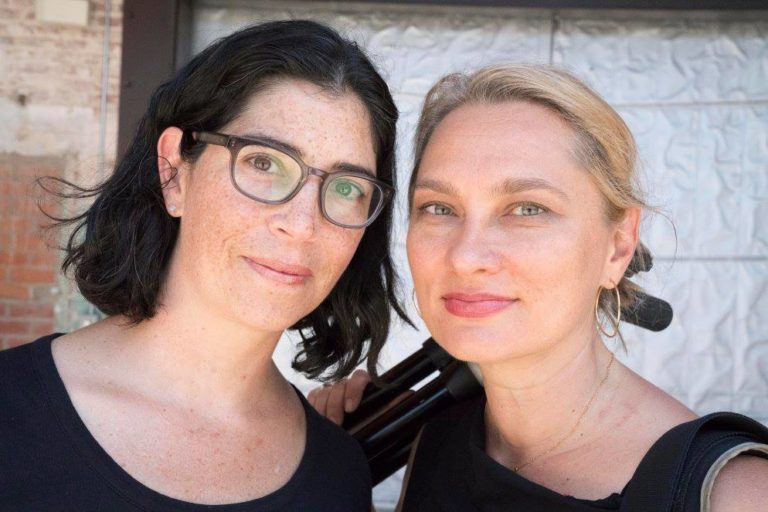 Carrie Yury is a feminist artist and writer. Yury has had solo shows in Los Angeles and Chicago. Her work has been shown in Miami, Atlanta, Chicago, Los Angeles, and New York in group exhibitions, including Figure and Form in Contemporary Photography at LACMA, Fruitique with Fallen Fruit at the Hammer Museum, Veronica at Pitzer Art Galleries, and The Wight Biennialat UCLA. Her work is included in the permanent collection at the Los Angeles County Museum of Art (LACMA). Yury holds two Masters degrees: an A.M. in English from the University of Chicago (1996), and an M.F.A in Studio Art from the University of California at Irvine (2006). Yury is also a Design Director at Fjord / Accenture Interactive, where she brings her creative approach to conceptualizing and solving problems with her to the consulting field.